Time flies so fast. We are already half a year into 2020 (a year that feels so strange due to the on-going pandemic) and little did we realize or rather believe Microsoft's Windows 10 operating system is already 5 years old! The successor of Windows 8.1, Windows 10 was released to manufacturing and general users for the first time in July 2015. This week, Microsoft's operating system that runs on more than one billion devices officially turned 5.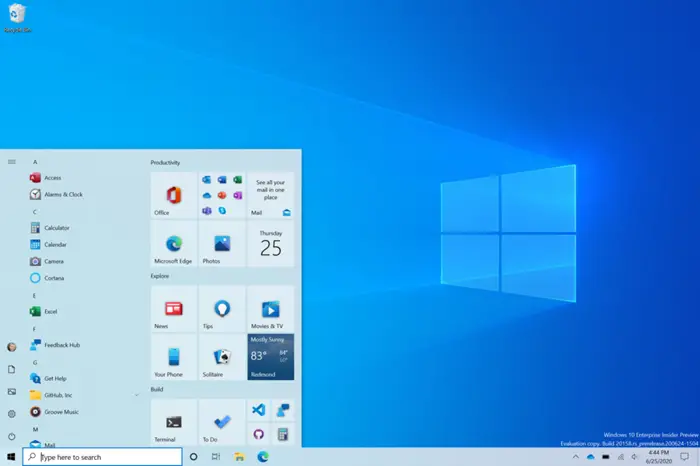 Windows 10 turns 5!
In a recent tweet, Microsoft had this to say:
"It may be the 5th birthday of Windows 10, but we are celebrating all the people who make it worth celebrating (psst… that's you). Thanks a billion to everyone on Windows 10!"
Let's take a look at the Windows 10 journey so far
Windows 10 is released as part of Microsoft's Windows NT family of operating systems. Initially, Windows 10 became available as a free upgrade for retail copies of Windows 8 and Windows RT users. In addition to Windows Insider builds, Microsoft regularly launches new iterations of Windows 10. Enterprise customers don't always receive these updates at the same speed as general users.
Over the years, Windows has come to support Universal Windows Platform (UWP) apps that also happens to be one of the most notable features of the Windows 10 operating system. These apps are designed to run across multiple Microsoft product families including PCs, embedded systems, Xbox One, Surface Hub, Mixed Reality, among others. In the last few years, the OS has successfully been optimized for touchscreen devices, particularly on 2-in-1 PCs.
Windows 10 also became subject to the launch of the Microsoft Edge web browser replacing the classic old Internet Explorer. Over the last few months, Edge is based on the Chromium engine. As of July 2020, an estimated 73.34 percent of traditional Windows PCs are running the Windows 10 operating system, which happens to be the most used version of Windows in nearly all countries except for China.
How has Windows 10 been working for you?
Extracted taken from "The Windows Club"